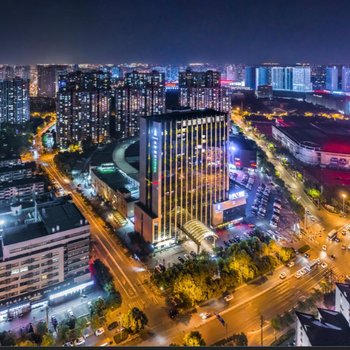 The Wuxi Sanyang Plaza Lizhi Hotel is an ideal spot for travelers wanting to discover the city. Visitors to Wuxi will find that the Wuxi Sanyang Plaza Lizhi Hotel is a fantastic accommodation choice.
Traveling to the hotel is easy with Wuxi Railway Station located approximately 5km away and Sunan Shuofang International Airport roughly 15km away. Transportation around the city is also convenient, with Jinghai Metro Station within walking distance. With multiple attractions nearby including Jiangnan Ancient Canal Ship Tour (Wharf in Nan Chan Temple), Qingming Bridge Ancient Canal Scenic Area and Nanchang Street, guests will find plenty to keep themselves occupied.
When guests have some time on their hands they can make use of the onsite facilities. For those driving themselves, parking is provided on site.
According to our guests, this hotel provides a very high level of service. This hotel is a popular accommodation for guests traveling for business.